Travelers by sea in search of an accommodating marina with plenty of access to the local coastal North Carolina sites will feel right at home at the Southport Marina. This destination is a worthy spot to drop anchor, as not only is the marina itself one of the highest rated marinas in the region, but the locale along Cottage Creek, just a block or two away from the heart of Downtown Southport, is pretty hard to beat.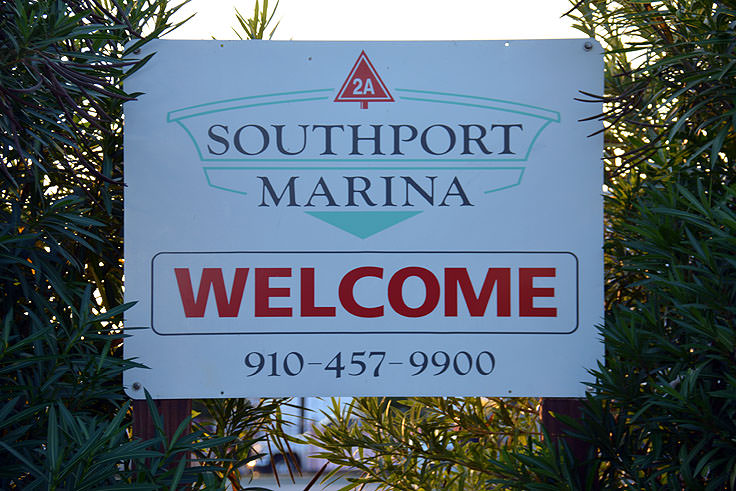 An easy run from the Atlantic Ocean and the barrier island beaches, the Southport Marina is a perfect respite for weary mariners who want to soak up the laid-back culture of one of the most charming coastal towns along North Carolina's shoreline. With easy access to grocery stores, fine dining, shopping, and sightseeing, not to mention all the comforts of home waiting at the marina, after a brief visit, Southport Marina guests will find it very hard to pull away.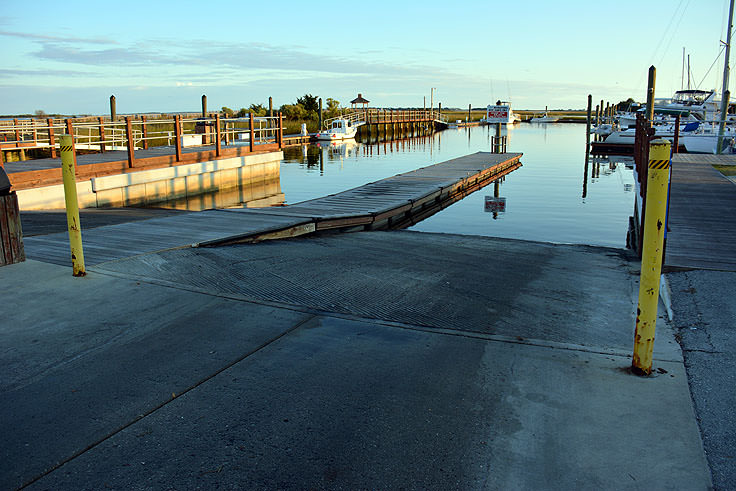 The marina is located at the very southwestern edge of Downtown Southport, close to a cluster of peaceful residential neighborhoods, as well as a number of local sites and attractions. In fact, the marina is located just a half dozen blocks or so away from Southport's main Howe Street, which is effectively the heart of the town and home to the majority of its businesses, as well as a number of waterfront restaurants. (The Fishy Fishy Cafe, literally located at the eastern edge of the marina, is a local favorite for fresh eats and fantastic views.) With such a fantastic locale, it's no sweat to relax and enjoy this sleepy and charming town, or spend an afternoon or day exploring the outlaying barrier island beaches, like world famous Bald Head Island and Oak Island.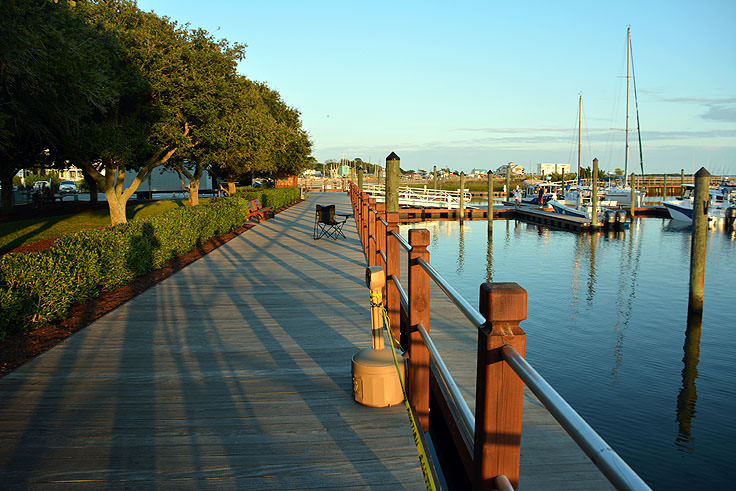 In addition to the incredible waterfront views and easy walking access to one of the Carolina coast's favorite towns, the Southport Marina has a host of on-site amenities as well. The marina is very easy to access via the Intracoastal Waterway, (located at mile 309, marker 2A), and is a safe and relatively quiet haven that consists of 200 in-water slips, in addition to dry storage for long-term tenants.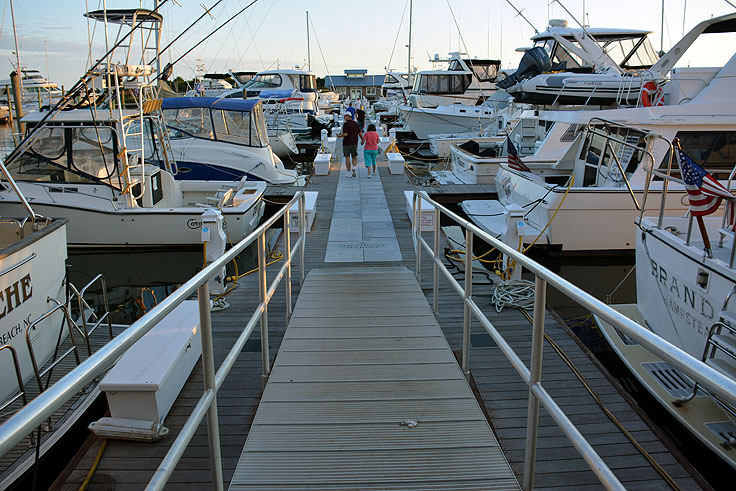 The marina features a 330' foot long fuel station for transient mariners passing through, as well as a unique "Events Deck" which consists of a classically coastal outdoor deck and a relatively spacious outdoor park, known as the "Live Oak Park," which is named after the cluster of Live Oaks that tower over the well-landscaped region. Not just for boat lovers, the event deck is a popular spot for waterfront weddings and receptions, and can be rented by marina and area guests alike.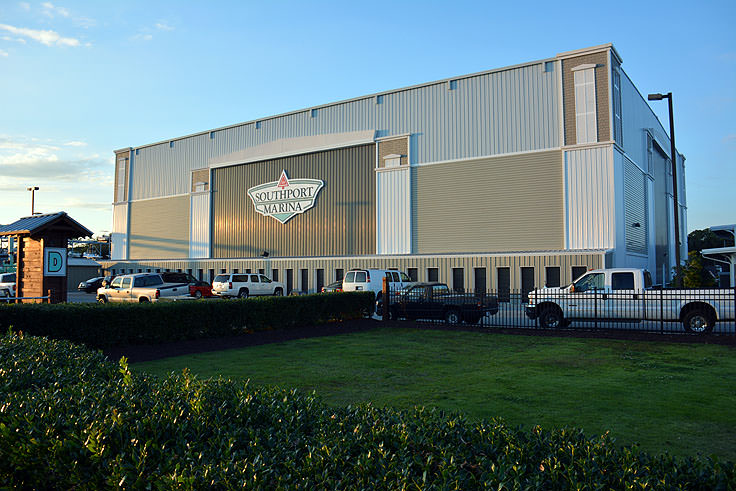 As for the deep-water slips, docking is available for long-term and transient boat owners alike, and mariners who are staying for a night or an extended stay will find plenty of amenities around every waterfront corner. The marina features modern floating Cumaru docks, as well as Wi-Fi and cable TV availability, and fresh water and power hook-ups (including 30/50/100A.) Community amenities also include laundry facilities, and clean showers and bathrooms that are among the best rated in the region by the local and visiting maritime community.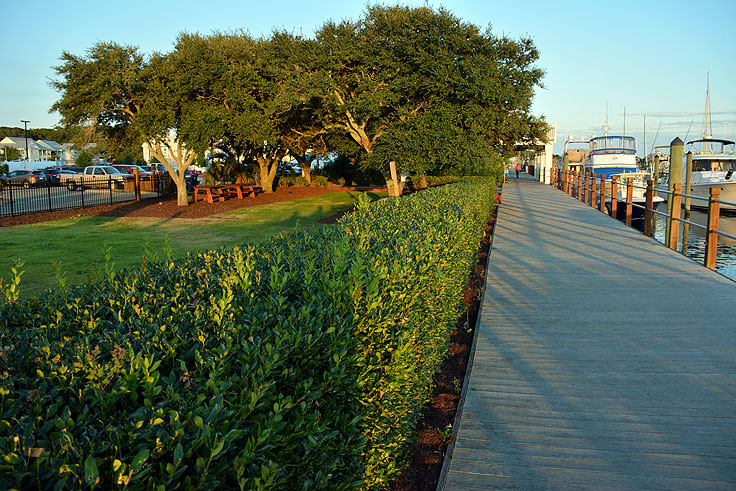 Rates vary, but transient slips generally run around $1.75 per foot per day, with noticeably reduced weekly and monthly rates. (For long term renters, 6 month and annual contracts are available.) Additional services, like power hook-ups, may also cost an additional fee. Because of this marina's famed locale and solid reputation and reviews, transient visitors will most likely want to make a reservation in advance, when possible, and can do so by contacting the marina directly at 910-457-9900, or by visiting the marina online at http://www.southport-marina.com/reservations_request.html. Potential visitors who want to learn more about the facilities will also find plenty of information, (coupled with hundreds of gorgeous regional photos), on the marina's Facebook page at https://www.facebook.com/pages/Southport-Marina/360650870217,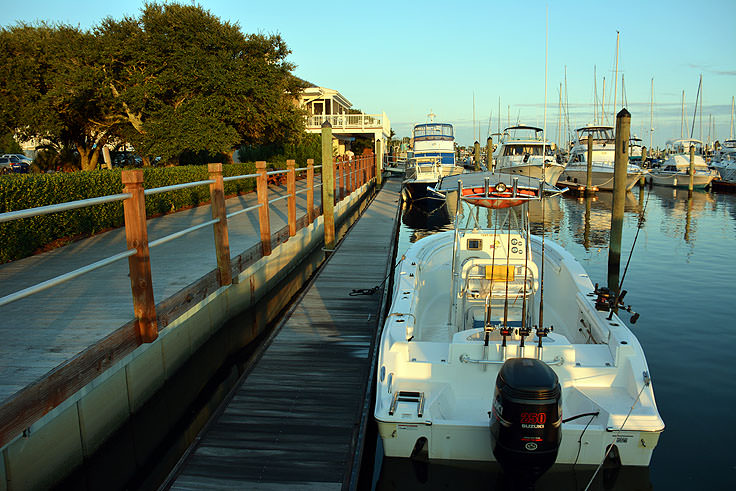 Local Southport visitors who arrive to the region by land may even find themselves at the marina at some point during their trip, as the site is home to a number of local businesses that specialize in waterfront adventures, such as the Cape Fear Sailing Academy and the Freedom Boat Club. In addition, the Southport Marina serves as the home base for a number of local fishing charters, which launch from the downtown docks to the Gulf Stream and a number of prime inshore fishing grounds located along the NC coastline.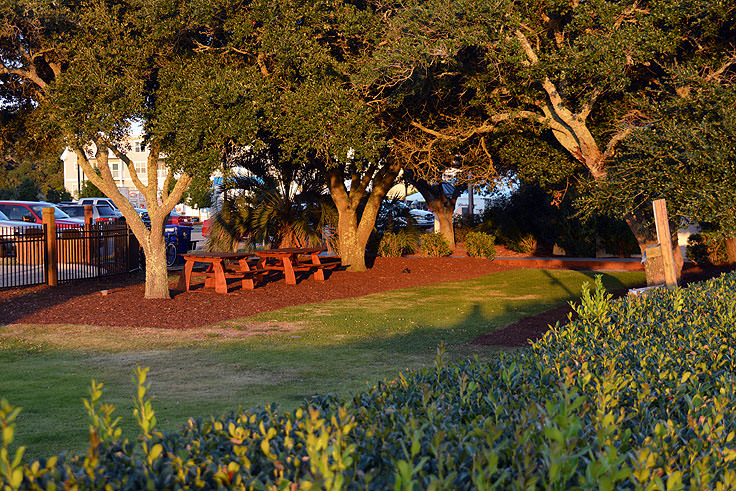 Effectively, by land or by sea, the Southport Marina is a treasure of a destination along this historic coastal town, which can be enjoyed by virtually anyone visiting the Cape Fear area. Home to a number of local charter boats, local clubs and other amenities, in addition to some of the best-located slips along the Intracoastal Waterway, newcomers will have no trouble dropping an anchor, kicking off the flip flops, and staying a while in this gorgeous coastal setting.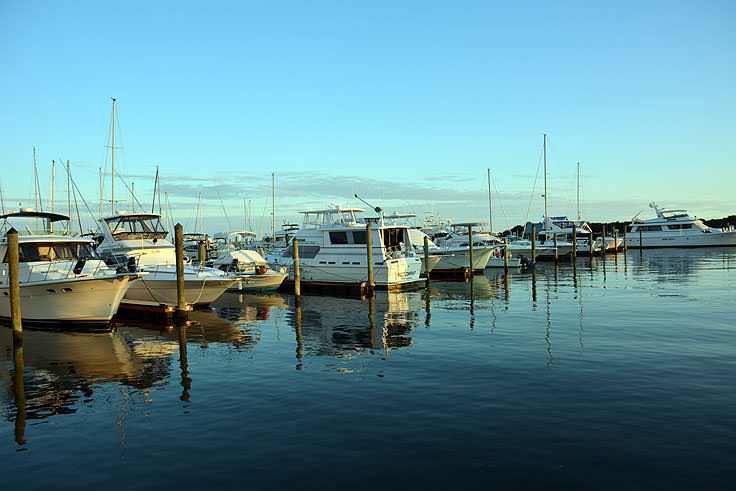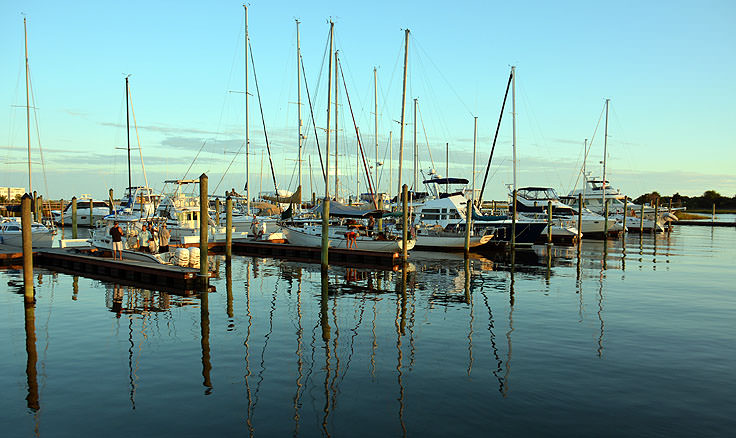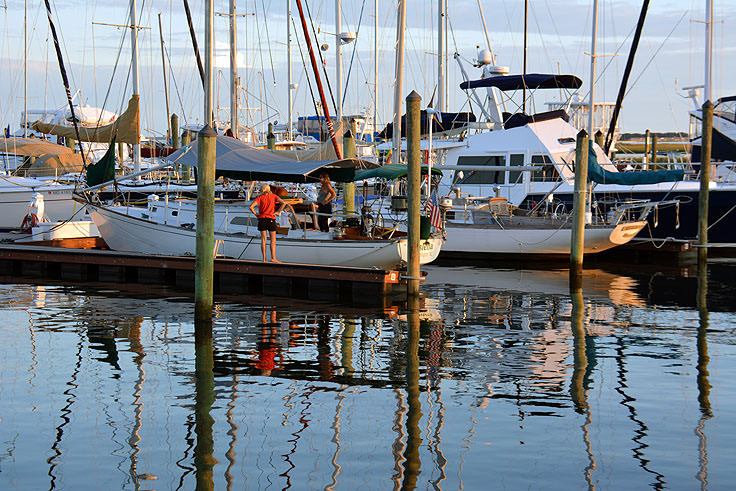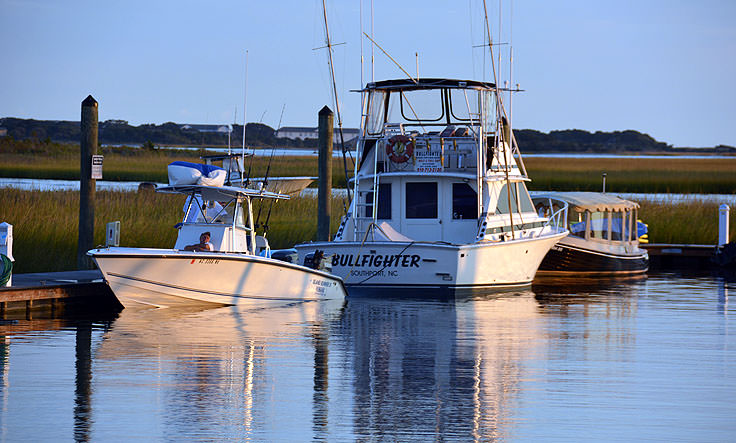 Is this your business? Update your listing by messaging us