Not for the squeamish, the Cape Fear Serpentarium will surely thrill all of the reptile lovers in your crew, with one of the largest collections of live exotic venomous snakes in the country. Serpentarium owner and founder Dean Ripa, as well as the Serpentarium itself, has had local and national notoriety as one of the best places to come virtually face-to-face with an exotic but deadly critter. The Serpentarium has even been the focal point of a number of magazine articles, news articles, and even an Animal Planet television show, Fatal Attractions.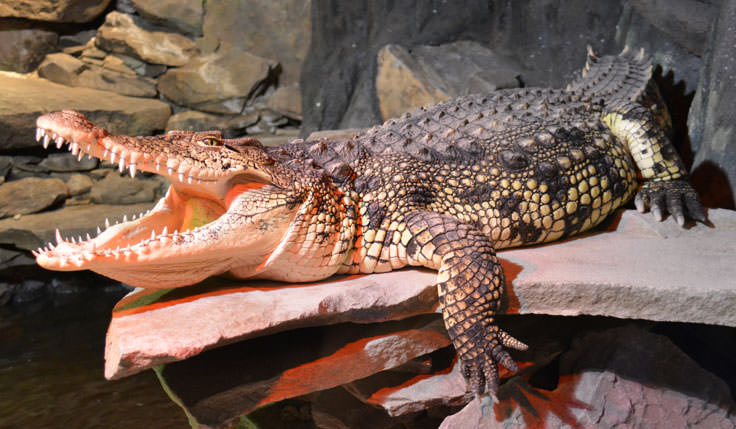 A visit to the Cape Fear Serpentarium itself will certainly show patrons the reason for this local and national interest. The home to these hundreds of species is a bi-level 10,000 square foot structure adjacent to the Cape Fear River on Orange Street, close to the Children's Museum of Wilmington. Founded in 2001 by avid herpetologist Ripa, the "indoor zoo" took over two years to build, with carefully crafted displays that reproduce the snakes' natural habitat as much as possible, yet still adheres to a strict series of glass cases that ensure visitors' safety. In short, the finished environment allows patrons to view snakes from all over the world in a painstakingly replicated natural environment, while never having to worry about the potential for a venomous snake bite.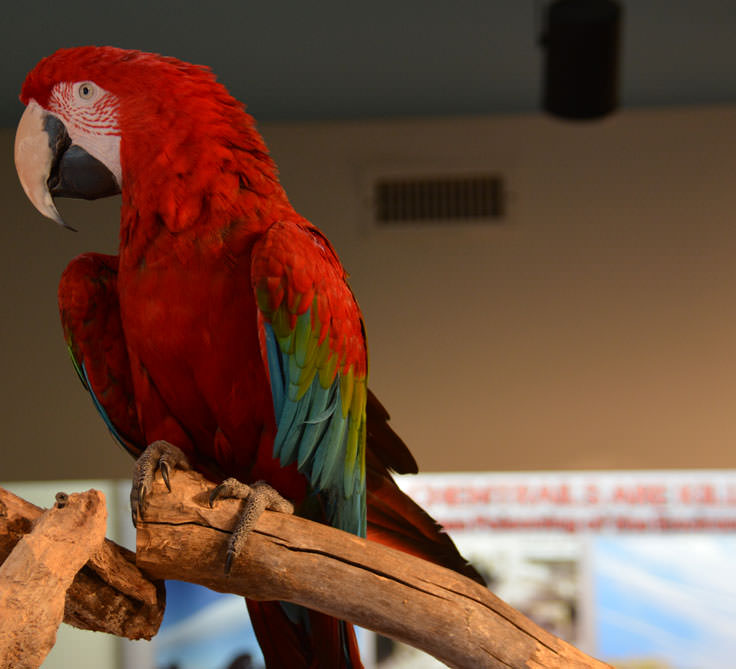 At any given time, the Cape Fear Serpentarium boasts 150 different animals, all housed within 54 different displays, and featuring over 40 venomous species of snakes from all around the globe. Popular local residents include the King Cobra, as well as at least six other cobra species, the Black Mamba and other members of the mamba family, local and international rattlesnakes, adders, and much more.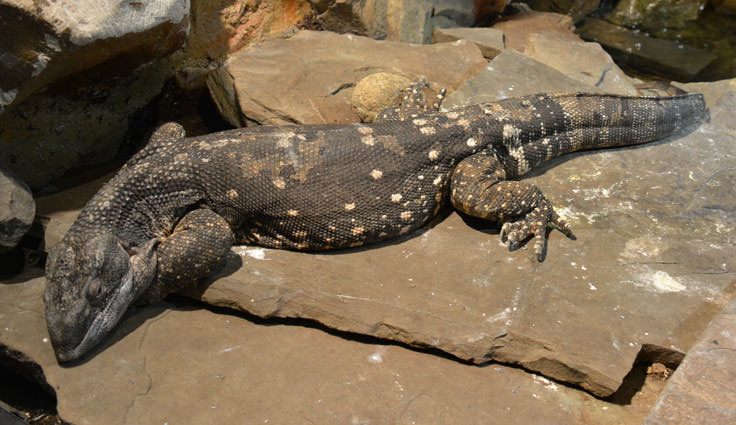 In several large bays, visitors can also view massive constrictors, (including an Emerald Tree Boa), several non-venomous pythons, and even a giant anaconda, which will most likely spook even the most avid snake fan.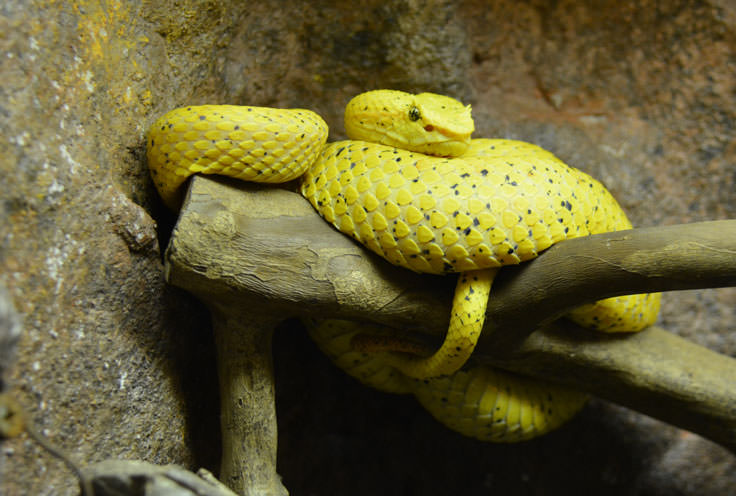 The Serpentarium also features a few note-worthy reptiles that aren't of the snake variety, including a number of crocodiles and even great lizards, including a Green Iguana,Blackthroat Monitor and an Argentine Tegu. Because all of these animals are essentially living in carefully constructed environments where they are free to move, visitors will never know what to expect when they arrive - mating, combat, and live feedings can all be part of the "show," making each trip to the Serpentarium a uniquely exciting experience. There's also a gift shop on site, as well as helpful staff who are happy to answer any questions on the serpentarium's varied residents.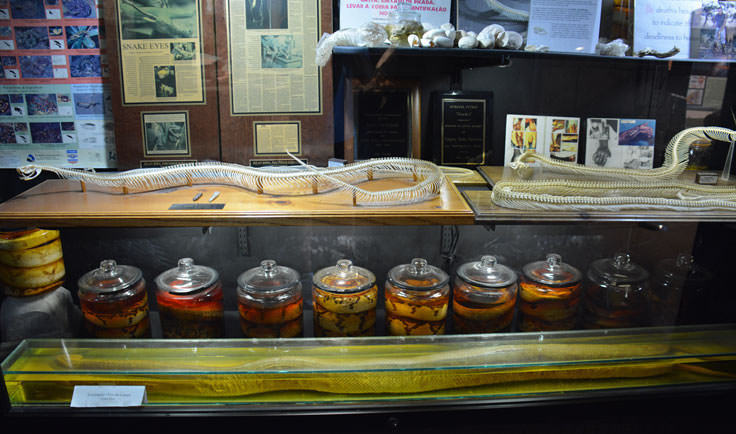 The Cape Fear Serpentarium is open from 11:00 a.m. until 5:00 p.m. on weekdays, and 11:00 a.m. until 6:00 p.m. on Saturdays and Sundays, although hours may vary seasonally. (Visitors who are touring Wilmington in the winter months are advised to call ahead to confirm.) All tickets for kids and adults alike run around $8.00, although special group rates are available for parties of 15 people or more, which includes a narrated tour and some "hands on" interaction time with some of the facility's more affable snakes. The Cape Fear Serpentarium also has a special "Teacher Appreciation Days" promotion where licensed educators, teachers or child care professionals can visit the Serpentarium for free with a special appointment arranged ahead of time.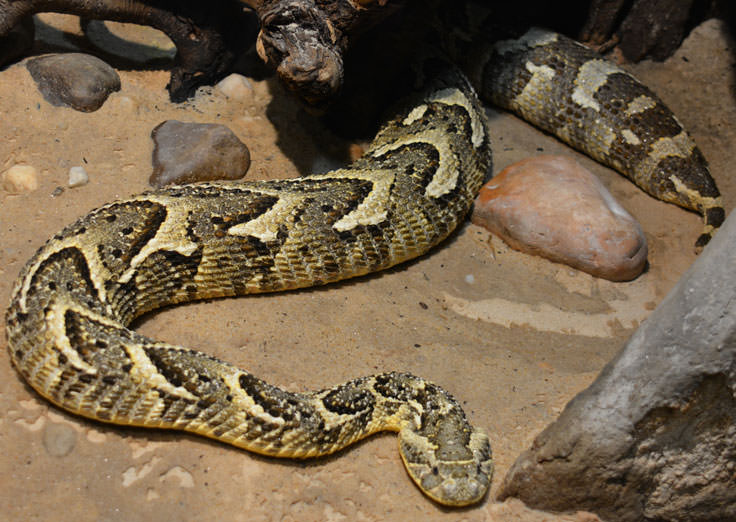 The Serpentarium is also available for children's birthday parties, and visitors are encouraged to stop by on the weekends for the afternoon feeding show, which takes place at 3:00 p.m. During this time, patrons can watch from a few feet away as the local residents jump, bite, and strike for their afternoon meal.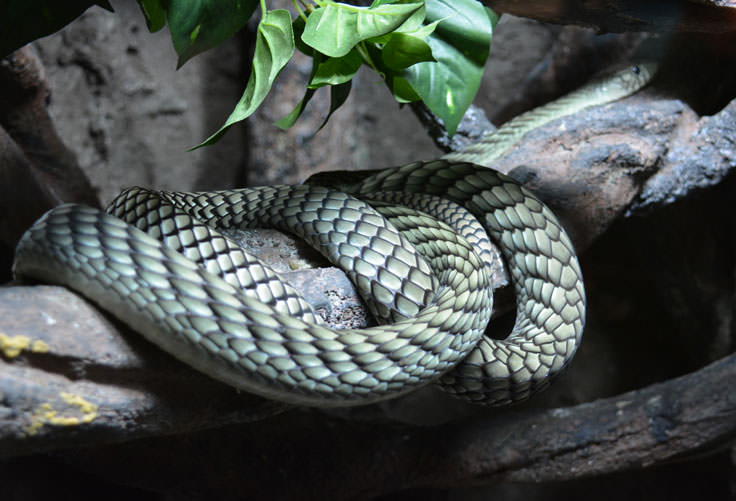 Kids and adults who have a curiosity of all things scaly will surely consider a trip to the Cape Fear Serpentarium a highlight of their Wilmington travels. With one of the most renowned collections of snakes in the country, the Serpentarium has a "wow" factor that will leave an undeniable impression on visitors, and will garner a newfound appreciation for Wilmington's wild side. With dozens of exhibits that are always changing, and safe conditions that will allow patrons to admire these dangerous critters with ease, the Cape Fear Serpentarium is a thrilling local attraction that will send shivers down your spine.